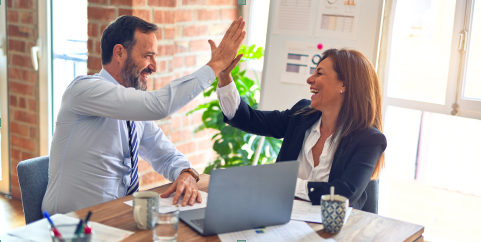 Join Mateko team and expand your horizons! Start working on the continuous development of our company with us. Passionate about their actions and enjoy their success together! Nothing is impossible for us!
We are looking for the candidates for the following job now
Independent position
In 2019, the company started to work on a new project. An innovative solution in the air-conditioning sector.
Portable air conditioner MaCH (Mateko Cool Hyper).
A new series of portable air conditioners will be based on our proprietary, patented technology and design.
(This position is the so-called "all-rounder" position, meaning we do not expect the candidate to have any outstanding engineering expertise, but
a solid engineering base. The position largely demands coordinating actions, controls or studying the existing technological opportunities).
We allow employment of a candidate with no professional experience, a graduate or a student.
Job description
1. Coordination of activities within the MaCH project with third party companies and in cooperation with company Departments, including the Service, Logistic, Marketing departments (cross-team working),
including the analysis of technical and technological opportunities.
2. Strategic and long-term product project planning and implementation within MaCH
a. Market needs analysis
b.Studying technical and technological opportunities
c.Cooperation with research units
d.Cooperation with manufacturers (factories)
e.Cooperation with product operation application developers
f.Coordination of all works within the project
3. Preparation of the patent documents in cooperation with a patent attorney
4. Budget management
5. Cooperation with third party companies, manufacturers, research institutes and universities
6. Cooperation with the service department of the company
Requirements
1. Engineering university background, preferably in the field of air conditioning, cooling, ventilation, heating, RES, automation etc.
2. Good knowledge of the general technical problems (including e.g. technical documentation)
3. We allow employment of a candidate with no professional experience, a graduate or a student
4. Familiarity with basic engineering tools, including e.g. CAD, CFD etc.
5. Good familiarity with a smartphone environment (apps)
6. Permanent workplace: Bielsko-Biała
7. Manual skills
8. Good organisation, creativity
9. Ability to act independently
10. Good communication skills Openness to people
11. Negotiation skills, openness to arguments, own opinions
12. Driving licence
13. Good ability to use MS Office package
14. Communicative knowledge of English
What we offer
1. Working with innovative products, introduction of new technologies
2. Contacts with universities, research institutions, patent office etc.
3. Direct contact with manufacturers (factories) in Asia and smartphone developers (globally)
4. Flexible working hours
5. All required work tools
6. Sound and high salary + bonuses
7. Any agreement form: contract of employment, B2B, mix
8. Actual influence on shaping the development of own Department and the company
9. Work in the international environment, ability to learn international markets
10. Personal development opportunities, training etc.
11. Participation in trade and manufacturers' fairs. Visits to manufacturers
Please, insert the following clause in your CV:
"I consent to my personal data processing for the purposes required for the recruitment process according to the Regulation of the European Parliament and
of the Council (EU) 2016/679 of 27 April 2016 on the protection of natural persons with regard to the processing of personal data and on
the free movement of such data, and repealing Directive 95/46/EC (GDPR)".